Having been homes to many and witnessed the social and economic changes in Hong Kong for over 50 years, Shek Kip Mei, So Uk and Lower Ngau Tau Kok Estates have completed their historic mission and are due for clearance to make way for new developments. While bricks and mortars can be demolished, what cannot, and ought not, be scrapped is the intimate neighbourliness established over the past few decades, as well as the residents' fond memories of these old estates.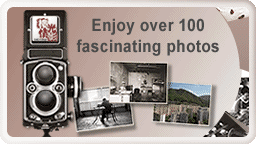 The Hong Kong Housing Authority (HA) organised the "Light and Shade: life passé in old estates" Photo and Video Exhibition in mid-2009 to feature three series of photographic images taken by local photographers Wong Kan-tai, Ducky Tse and John Choy, and documentary videos shot at Shek Kip Mei Estate, So Uk Estate and Lower Ngau Tau Kok Estate. The exhibition presented to visitors in a flow of "light and shade" the historic vistas of the estates, as well as the elapsing lifestyle and emotional ties of the residents.
Staged in July-August 2009 at the Jockey Club Creative Arts Centre, Pacific Place, Sha Tin Town Hall and Tuen Mun Town Hall, the exhibition and its related activities evoked enthusiastic response and attracted around 20 000 visitors and participants from all walks of life throughout Hong Kong. Many visitors found the faces and places shown in the photos and videos both touching and akin to their childhood experience, as revealed by the comments they put down in the exhibition's autograph album.
Tying in with the exhibition, the HA arranged a partial reopening of a historic building, Mei Ho House of Shek Kip Mei Estate, the only preserved Mark I resettlement block. The four open days in July 2009 attracted more than 2 000 visitors, many of whom opted to join the guided tours led by history researchers. The activity enabled the public to better understand life in the earliest resettlement estate and appreciate its unique architectural design.
Another highlight of the series of activities was the "Photographers' Talk" - a forum among the three photographers and the audience held on 18 July at the Jockey Club Creative Arts Centre. Participants had an excited discussion and exchange on subjects ranging from photographic techniques to housing heritage.
Although the exhibition is now over, the journey into the light and shade of housing heritage does not stop where it ends. Those who want to watch the photographic images of the three historic estates once again are welcome to browse the Photo Collection.