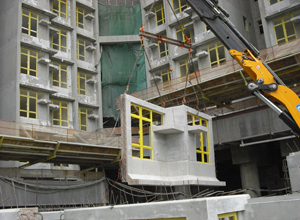 The Housing Authority (HA) Building Committee approved the implementation of the suspension from tendering system on account of unsatisfactory site safety performance on 10 August 1999. The regulatory measures are applicable to Capital Works New Works Contracts (including demolition, foundation, building and associated building services nominated sub-contracts, civil engineering, geotechnical engineering and soft landscape works) as appropriate.
The latest regulatory measures are formulated to cover the following circumstances as detailed in the attached file below :
the suspension from tendering on account of Labour Department's Suspension Notice, Panel Hearing Verdict and failure in Housing Authority Safety Auditing System Score;
interview with a contractor and quarantine of a tenderer on account of serious incident occurrence; and
alert or warning trigger on account of unsatisfactory accident rate, failure in Surprise Safety Inspection Programme and Critical Pass of Housing Authority Safety Auditing System Scores.