HA Annual Report 2017/18 Published
Main content
The Annual Report and the Financial Statements of the Hong Kong Housing Authority (HA) for the year 2017/18 have been published and made available on the Housing Authority / Housing Department (HA/HD) Website.
Main content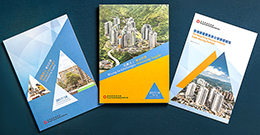 Main content
The theme of this year's report is "Rising to Challenges, Increasing Supply". The challenges mainly come from a shortfall in housing supply and an upward trend in the cost of housing in Hong Kong, forming a major barrier to the aspirations of the less well-off group for living a decent life. The HA is bringing all its experience, means and resources to rise to the challenge of increasing supply for a better Hong Kong.
Main content
A leaflet on our public housing portfolio comes with the Annual Report, showing the geographic distribution and some useful figures of our Home Ownership Scheme courts and public rental housing estates. Members of the public are welcome to browse the e-version of the Annual Report on the HA/HD Website.
Main content