Plastic-Free Stamp Programme in Domain
Main content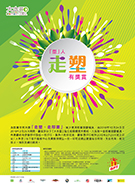 To promote the green practice of going plastic and disposable free, the Hong Kong Housing Authority (HA) has launched a publicity and educational activity entitled "Plastic-Free Redemption Programme in Domain". Customers are encouraged to go plastic and disposable free for takeaway orders, so as to reduce use and unnecessary waste of disposable plastic tableware.
Main content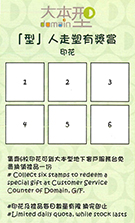 From 24 December 2018 to 23 February 2019, customers will be awarded a stamp for every disposable-free takeaway order made at the participating restaurants in Domain. An accumulation of six stamps is entitled to redemption of a gift at the Domain Customer Service Counter.

The HA aims to, through the activity, enhance public awareness of the adverse environmental impacts caused by the use of disposable plastics waste, reduce waste of disposable plastic tableware, and cultivate a plastic-and-disposable-free culture.