Quality Public Housing Construction and Maintenance Awards
Quality Public Housing Construction and Maintenance Awards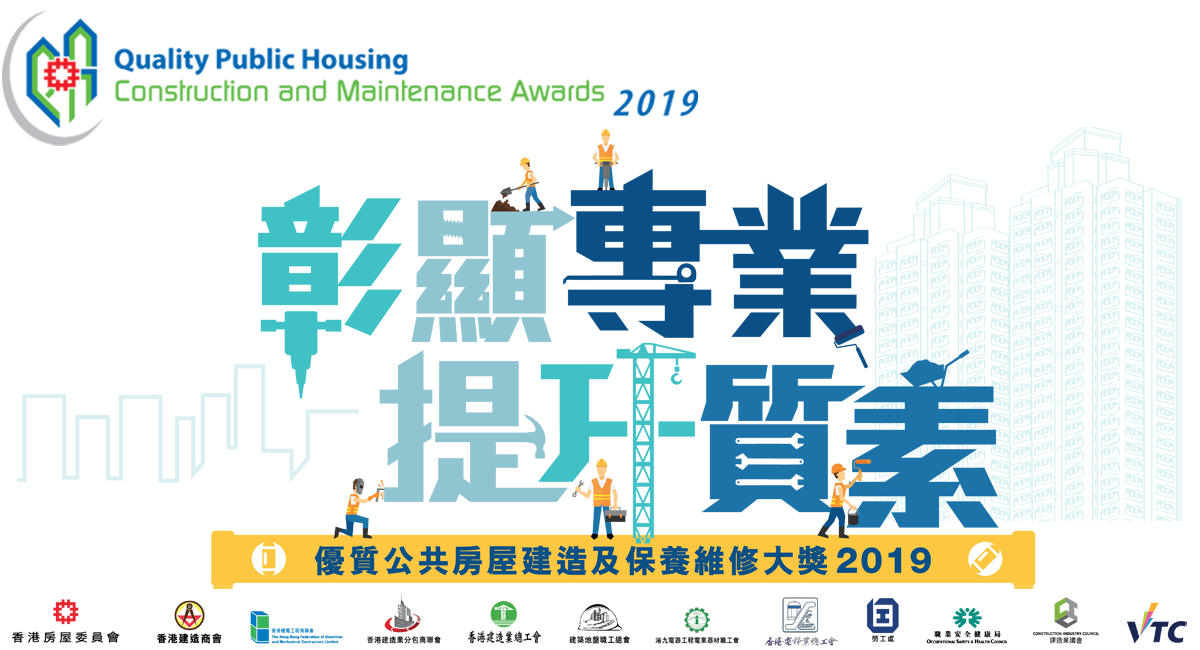 Results of the "Quality Public Housing Construction and Maintenance Awards 2019" organised by the Hong Kong Housing Authority (HA) with industry organisations were announced and the awards presentation ceremony was held on 30 November at the Hong Kong Convention and Exhibition Centre.

More than 140 awards were presented to outstanding contractors, sub-contractors, project teams, supervisors and frontline workers. Formed by representatives of the HA and co-organisers, the judging panels carefully assessed nominees' performances over the past two years based on such criteria as work quality, workmanship, environmental protection, occupational safety and health, ethical integrity, partnership and customer service. Let us applaud the winners!

This is the 14th award presentation ceremony. Apart from paying tribute to parties with outstanding performances in construction and maintenance of public housing, the activity also encourages industry practitioners to enhance their work quality by being innovative and creative in application of technologies and workmanship standards.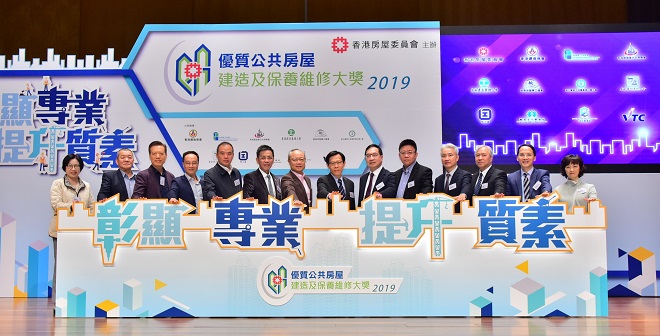 Messages by Permanent Secretary of Transport & Housing (Housing) and Deputy Directors of Housing (Chinese only, PDF Format)
Introduction of Outstanding Projects
Video Interview
Highlights