Details
Details
Lei Muk Shue Shopping Centre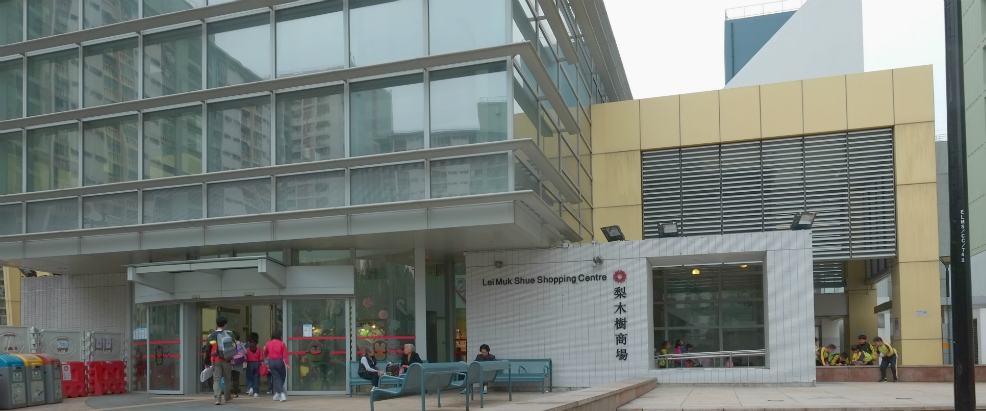 Lei Muk Shue Shopping Centre is situated at the junction of Wo Yee Hop Road and Ngong Hom Road in Tsuen Wan District. It is designed to cater for the daily shopping needs of the residents of Lei Muk Shue Estate and in the vicinity.
Completed in 2004, this centrally air-conditioned shopping centre has retail shops on the lower three floors and car parks on the upper three floors, it provides a total lettable retail area of about 6,900 square metres for a wide range of trades including banks, Chinese restaurants, fast foods, specialty restaurants, supermarkets, bakeries, convenience stores and a single-operator market with about 980 squre metres marketstall area, is on the lower ground floor offering wet and dry goods.
For the convenience of shoppers and residents, the public transport interchange is located in close proximity to the shopping centre. There is also a comprehensive network of pedestrian links connecting the neighbouring domestic blocks and the shopping centre.