Types of Senior Housing
Types of Senior Housing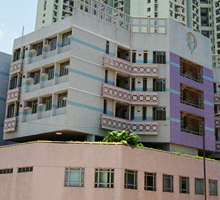 The Housing Authority currently provides two main types of housing for the elderly in public rental estates, namely Housing for Senior Citizens and self-contained small flats.

Housing for Senior Citizens
Housing for Senior Citizens (HSC) was first introduced initially for elderly singleton applicants by the Hong Kong Housing Authority (HA). Since the late 90s, the vacancy rate of HSC has all along been on the high side as the result of the Public Rental Housing (PRH) applicants' preference for self-contained flats. As a result, HA decided to stop further production of HSC in 2000 and further step was taken in 2001 to lift totally the age limit for rehousing to HSC in order to maximize letting of the vacant HSC units. Afterwards, in view of the diminishing demand for this hostel type of accommodation, HA had implemented the Phasing-out Programme in 2006 to convert HSC blocks with high vacancy rates into other uses. In order to facilitate the conversion process, the HA has ceased allocation of HSC Type 1 design units since 2009.
Currently, HA has no provision of specific PRH flats merely for the residence of elderly applicants. For those elderly applicants prefer hostel type of accommodation with communal facilities and warden service, they might opt to be rehoused to HSC Type 2 and Type 3 design units.
Type I
(converted flats on the lower floors of domestic blocks)
Type II
(above a commercial podium or carpark)
Type III
(located on the lower floors of Small Household Development)
Type
Hostel
Person / Unit
1 person, 2 persons
1 person
1 person, 2 persons
Kitchen
Communal
Bathroom
Communal
Self-contained
Common / Dinning Room
Communal
Provisions
Warden Service
*
*
*
Emergency Alarm System
*
*
*
Sprinkler System
*
*
*
Smoke / Heat Detection System
*
*
*
Public Address System
*
Rocker-type Light Switches
*
*
Socket Outlets Installed at a Higher Level
*
*
Non-slip Floor Tiles
*
*
*
Single Lever Type Mixer
*
*
Laundry Room
*
*
Drying Rack
*
External Drying Rack
*
Internal Drying Rack
Handrails in Corridors
*
*
*
Toilets for Disabled on Each Floor
*
*
Common Facilities
Common room, communal kitchen and dinning area
Entrance hall, activity room, solarium, common room , communal kitchen and dining area
Common room , communal kitchen and dining area
* = Facility Available

Self-Contained Small Flats
New Harmony Annex Blocks
Harmony Blocks
Small Household Development
Type
Domestic
Person / Unit
1 person /
2 persons,
2 perons /
3 persons
1 person /
2 persons
1 person / 2 persons,
2 perons / 3 persons & wheelchair unit
Kitchen
Self-contained
Bathroom
Self-contained
Provisions
Rocker-type Light Switches
*
*
Socket Outlets Installed at a Higher Level
*
*
Non-slip Floor Tiles
*
*
*
Single Lever Type Mixer
*
*
Cooking Bench and Sink Unit at a Lower Level
*
*
Drying Racks
External
*
*
*
Internal
*
*
*
Sprinkler System
*
Smoke / Heat Detection System
*
Handrails in Corridors
*
*
* = Facility Available