Building Information Modelling and Geographic Information System
Building Information Modelling and Geographic Information System
Introduction
Building Information Modelling is the process of generating three-dimensional, digital representation of building data throughout its life cycle. BIM is an innovative technology for bridging communications between the architecture, engineering and construction industries.
The Housing Authority (HA) has started piloting BIM since 2006. We have use BIM for design visualisation and progressively moved forward to other stages to benefit the chain of stakeholders along the building life cycle, from design to documentation, construction and facility management. Through the use of BIM, we have improved our building quality by optimizing our planning and designs, improving coordination, and reducing construction waste and enhancing workers' safety. BIM has now become one of our most important tools and platforms in the development of public housing projects.
3-Tier Management Structure
In 2007, the HA started to adopt the following 3-tier management structure to support BIM/GIS implementation in the development of its public housing projects:
Tier 1 – BIM/GIS Project Steering Committee (BIM/GIS PSC)
The BIM/GIS PSC plans strategically and overviews the implementation of BIM/GIS. It plays an important role at the management level to give direction and support to all staff.
Tier 2 – BIM/GIS Working Group (BIM/GIS WG)
The BIM/GIS WG underpins the BIM/GIS PSC and is represented by all professional disciplines. It works on implementation and technical details.
Tier 3 – BIM Service Team (BIMST)/GIS Management Team (GMT)
The BIMST/GMT provides central support to the project teams on BIM/GIS implementation. The BIMST/GMT not only builds up in-house BIM/GIS expertise but also accelerates skill development within the department.
Application
Our professional and technical staff have accrued essential experience and mastered crucial techniques in BIM/GIS implementation. We see encouraging results emanating from recent breakthroughs in BIM application in the structural engineering field for demolition, excavation, volumetric precast works and foundation design in addition to the strategic introduction of BIM as a standard design tool for housing projects.
1. Planning Stage
We made a breakthrough in 2014 integrating the use of BIM and GIS for site planning. We discovered a way to convert the BIM models of our new housing estates into GIS data and integrate them with 3D terrain and existing spatial data of buildings of Hong Kong. By doing this, we were able to perform site appraisals and visual impact assessments in the 3D GIS environment, including ridgeline analysis, vantage point analysis and shadow analysis. The new approach has allowed us to minimise the visual impact of our development to the environment with great success in recent years.
GIS Analysis
| | | | |
| --- | --- | --- | --- |
| | | | |
| Ridge Line Analysis | Vantage Point Analysis | Shadow Analysis | Site Appraisal |
2. Scheme Design Stage
Back in 2008, at an early stage after we started using BIM, one of our very first tasks was to use BIM to create standard modular flats. The objective was to make available a set of standard designs so as to improve on efficiency. Standardisation has become a feature of public housing development since it facilitates prefabrication and brings several advantages, including shortening of coordination time, reduction of on-site construction waste, manpower and construction costs.
Standardized Modular Flat
| | | | |
| --- | --- | --- | --- |
| | | | |
| 1 Bedroom Flat | 1-2 Person Flat | 2 Bedroom Flat | 2-3 Person Flat |
We also apply BIM to foundation design. Our Structural Engineers have developed the BIM-enabled Semi-Automated Foundation Design system (BIM-SAFD) which allows 3D visualisation of complex underground geological conditions and rock head profile to further assist the identification of problematic areas against the proposed foundation design. Our Structural Engineers also apply SAFD in the 2D production of large numbers of statutory submission drawings such as Foundation Plans, Sections, Elevations and Piling Schedules through the use of 3D BIM models. SAFD is equipped with intelligent data and parameters, which could interact dynamically with any input of change in the underground geological conditions and foundation design in order to facilitate quantity measurement.
Semi-Automated Foundation Design (SAFD)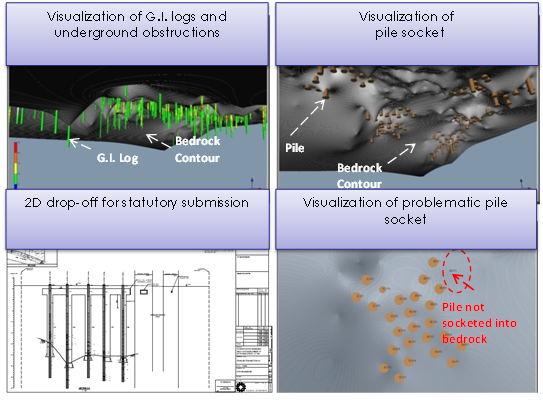 Another area we find BIM to be very useful at Scheme Design stage is for Value Management or Design Optimisation. For example, we use BIM to compare the construction time, cost and efficiency ratio between two design options; different piling options to see which one is less costly; and different superstructure options to determine which would be more cost effective and faster to construct. In sum, BIM is able to give us the added dimension to accurately account for quantity, cost and time, hence securing maximum output from limited resources.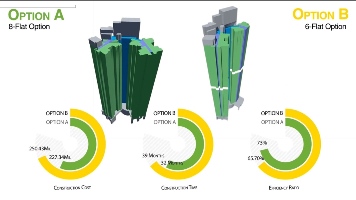 3. Detail Design Stage
At the detail design stage, we use BIM model together with a lighting simulation software to achieve optimum lighting design for both exterior and interior areas.
Lighting Design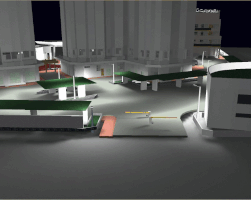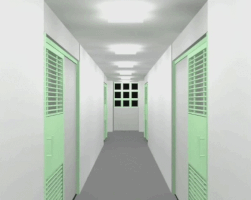 4. Statutory Submission Stage
For statutory submission, we have also pushed through in using BIM for drawings production in a pilot project. 2D submission drawings including General Building Plans and Foundation Plans have been derived from the 3D model. Good progress has been achieved in the pilot project so far.
About 26% of the total electricity consumption in Hong Kong takes place in residential buildings. Enhancing the energy performance of these buildings is an important part of the government's strategy in achieving a more environmentally friendly and sustainable built environment. There is a set of design and construction requirements relating to the Residential Thermal Transfer Value (RTTV) of building envelopes based on light transmittance and external reflectance of the glazed portions. BIM is used in the calculation of RTTV as part of the General Building Plans submission. Building parameters including the areas of windows, external walls and roofs, and their corresponding orientations are extracted from the BIM model for the calculation.
5. Tender Stage
We have also undertaken a research in 2012 to use BIM to generate detail quantities, and use it for cost management and cash flow simulation. This approach was dubbed the QSBIM. It allows our Quantity Surveyors (QS) to effectively transfer, extract and verify the cost related information from designers' BIM elements to a corporate Bills of Quantities database for estimation, cost comparison, cash flow analysis, payment and variation estimation.
6. Construction Stage
With the use of BIM, we plan sequence of the precast concrete construction well beforehand. The contractor and site supervisory staff make use of BIM to explain the construction sequence and working procedures to the workers before actual construction, thus reducing the learning period and enhancing site safety.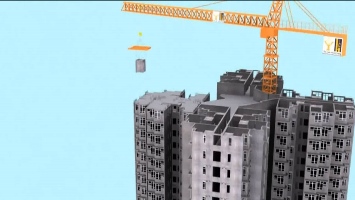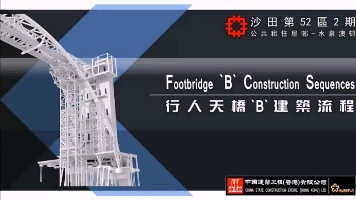 Resources
Standards, guidelines and component families are essential for successful BIM implementation. They are required for effective model building, electronic file management and communication between BIM users. To facilitate the process, we have prepared the HA BIM Standards and Guidelines. Please click on the links below to view these documents.
HA BIM Standards and Guidelines Version 3.0 (Word format)
Previous Version